Yard Waste &
Junk

Removal
From Summerland to Lake Country
Can we help? Don't be shy. Call us for your free quote and to get started with our junk hauling services.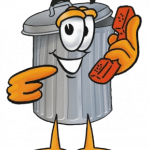 Mitten & Son Disposal Services
As the community's busiest junk hauling team, Mitten and Son in West Kelowna is customer focused and ready for hire. We remove residential and construction waste, yard waste, hot tubs, furniture and appliances. We know it's not easy for you to move those heavy items to the landfill – especially for seniors or if you don't own a truck – and we have been helping friends and neighbours for over nine years to get rid of large unwanted items. Mitten and Son is a family business and we pride ourselves on maintaining a busy schedule of repeats and referrals, but we always make time for new customers, including contractors!